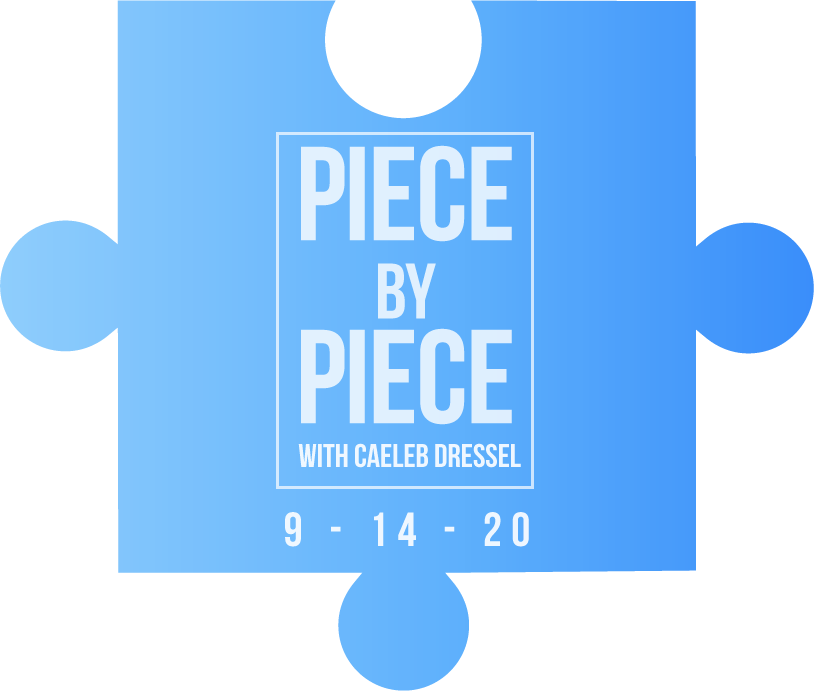 PIECE BY PIECE
WITH
CAELEB DRESSEL
REPLAY OF LIVE SESSIONS
Focus on becoming the best you can be, learning techniques from the fastest swimmer in the world, Caeleb Dressel
Focus on the Mental Game and Goal Setting, while learning swim and dryland techniques for success
Set a goal and learn how to achieve it piece by piece
NOTICE:
PLEASE NOTE: ALL LIVE SESSIONS WILL BE RECORDED. YOUR PARTICIPATION IN THE LIVE ZOOM SESSION GIVES YOUR CONSENT FOR YOUR LIKENESS TO BE USED IN ANY FUTURE REPRODUCTION OF THIS COURSE OR ANY OTHER USES OF THE VIDEO FOR FUTURE SALE OR BROADCAST FOR ANY REASON. YOU HEREBY GIVE YOUR CONSENT TO YOUR IMAGE, VOICE, AND LIKENESS BEING USED WITHOUT COMPENSATION OR FURTHER PERMISSION FOR ANY REASON WHATSOEVER AS A CONDITION OF PARTICIPATION IN THIS COURSE.
Welcome
New Message from Caeleb
BETTER TOGETHER!
LIVE WITH CAELEB
YOU DON'T WANT TO MISS THIS INFORMATIVE COURSE FROM THE FASTEST SWIMMER IN THE WORLD WHO WILL SPEND 3 WEEKS WITH YOU SHARING HIS SECRETS TO STAYING MOTIVATED, WORKING HARD, OVERCOMING OBSTACLES AND SETTING GOALS! JOIN CAELEB ON SEPT 14TH !
PIECE BY PIECE
CAELEB DRESSEL SHARES HIS SECRETS TO SUCCESS.
PRACTICAL APPROACH
CAELEB WILL SHARE SKILLS THAT CAN BE APPLIED PRACTICALLY IN BOTH SPORT AND LIFE
THE MENTAL GAME
SETTING GOALS AND JOURNALING ARE WAYS THAT CAELEB HAS ACHIEVED SUCCESS AND HE WANTS TO SHARE HIS METHODS WITH YOU


THE PHYSICAL GAME

CAELEB WILL SHARE SOME OF HIS TRAINING SECRETS FOR SWIMMING & DRYLAND WORK.
Lesson series
PIECE BY PIECE GET CLOSER TO YOUR GOALS
Achieving that goal takes time, effort, patience, and hard work. It's a puzzle that needs to be put together with careful and deliberate thought. Anything worth achieving cannot be accomplished overnight. That is the concept behind Piece by Piece.
Each piece of the puzzle during this 3-week journey with Caeleb will help you learn how the importance of preparing mentally, being motivated, and being physically fit. You'll leave with smart strategies to optimize your performance in and out of the water. Most importantly, you will learn that when you fit all the pieces together and commit to a plan in life, your goals will fall in place.....Piece by Piece.
\Learnworlds\Codeneurons\Pages\ZoneRenderers\CourseCards
Piece by piece
Team Coaches
This course can be used by team coaches as a tool to help their swimmers stay focused and motivated. If any member of your team signs up, the coaches for your team will be admitted at no cost. We want coaches to be involved to monitor their team members' progress and hopefully use this 3-week program as a way to encourage team members to meet some individual goals with the help of Caeleb and their own coaches using some of Caeleb's methods. If any members from your team sign up, coaches can request a code by emailing us below to let us know your contact information and team name.
Join the piece by piece community

STAY CURRENT.
SUBSCRIBE TO OUR MAILING LIST
Join the list to get information about future classes and events with Caeleb

Anyone can subscribe. Just fill in your email address above. It's easy to unsubscribe or change your preferences whenever you wish.
Created with